The #1 choice for short and long-term cheap car hire near Brisbane Airport, we have a range of quality vehicles at affordable prices and are the most cost effective way to rent a car close to the Brisbane Airport in conveniently located Northgate.
1 / 352 Melton Road
Northgate QLD, 4013
Phone: 07 3260 6700
Email:  brisbane@rentabomb.com.au
Opening Hours:
Monday - Friday: 9:00am - 5:00pm
Saturday: By Appointment
Sunday: Closed
Public holidays: Enquire in-store
Contact the store directly to organise 24/7 pick and delivery
Convenient and Cheap Car Rental near Brisbane Airport
Looking for a  cheap car rental service that's close to the Brisbane airport and ready to take you around the great city? Look no further than Rent A Bomb — rent a car now! From holidays through to business trips, a cheaper car, ute or van rental service can provide massive relief in terms of flexibility and freedom with travel times and more.
Why waste time navigating the public transport system in an unfamiliar city when you could rent a car and travel from place to place exactly how you want, when you want? Whether you choose a Metro or Out of Metro vehicle, you'll find all our rental cars are meticulously maintained and service, but we do offer roadside cover for a variety of situations, should anything happen.
And our vehicles aren't the exclusive reserve of visitors to Brisbane or Gold Coast. Brisbanites needing a short- or long-term rental vehicle while their own car is in for repairs are more than welcome to contact Rent A Bomb to discuss their needs, and to find the optimal transport solution.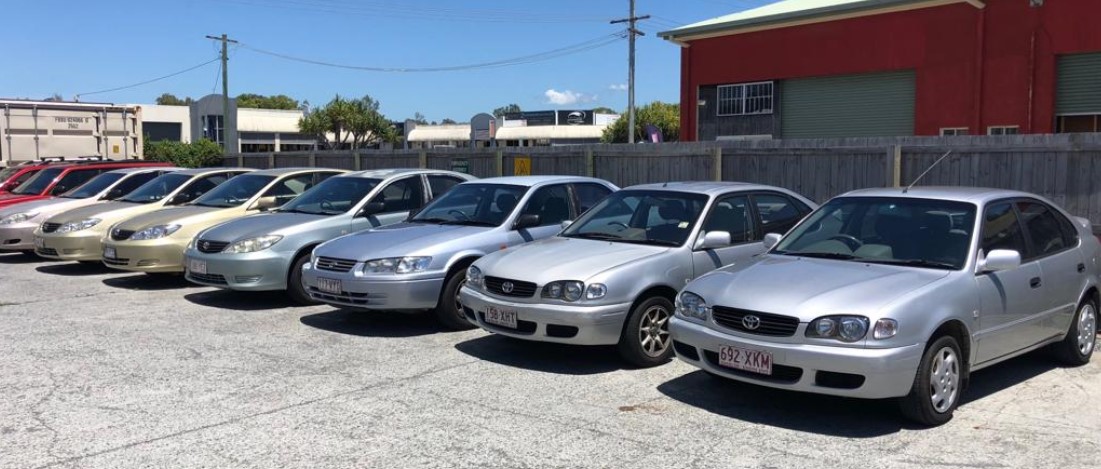 Budget Van Hire and Ute Rentals close to the airport
With a branch only 10 minutes away from the airport, Rent A Bomb provides both short- and long-term cheap car, ute or van hire near Brisbane Airport. If you're coming from out of town, or a local businesses that require access to a commercial vehicle like vans or utes occasionally, we can take care of your needs. Whether you need it for a day, a week or even a month, rest assured that Rent A Bomb's reliable car rentals have got you covered.
Since 1979 we've been building on experience, and our friendly team can accommodate your specific needs and lifestyle with a budget-friendly, new or used car, ute or van rental to help you get around when and where you want. If your travel is going to be limited to in and around Brisbane's city centre, you'll find our Metro vehicle options more than meet your needs, but if you're looking for a newer model vehicle, or need to travel outside of Brisbane, speak to us about an Out of Metro vehicle.
Since 1979 servicing Brisbane, Cairns and the Gold Coast (Gold Coast Airport), we're the simple and convenient answer to all your travel plans throughout the Sunshine State.
The most reliable budget car, ute or van rental in Brisbane
Rent a car from us today and step off your flight after arriving at the airport knowing that all your car, ute or van rental needs are taken care of. Use Rent A Bomb's easy online booking system to request a quote and make a booking, or contact us on 07 3260 6700 or 1300 CAR HIRE (227 447) for the best and cheapest car, ute or van rental options across Brisbane. No matter what your needs are, a friendly member of our team will find the best vehicle for you!