Cheap Car Hire Melbourne Airport
Available for short and long term cheap car hire at Melbourne Airport, we are the most cost effective way to rent a car close to the Melbourne Airport in Tullamarine.
2/149 Mickleham Road
Tullamarine VIC, 3043
Phone: 03 9335 6777
Email: tullamarine@rentabomb.com.au
Opening Hours:
Monday - Friday: 9:00am - 5:00pm
Saturday: 9:00am - 1:00pm
Sunday: Closed
Public holidays: Enquire in-store
Pick-ups and drop offs outside of our
office hours can be arranged.
The Best Cheap Car Rental at Melbourne Airport
Looking for a reliable and budget-friendly car? Rent A Bomb is your go-to choice for cheap car rental at Melbourne Airport. We will find you the best plan available for the vehicle you're after, at cheaper rates than our competitors.
We are located in Tullamarine close to the Melbourne Airport, and will provide the best in class car, van or ute rental services. We work closely with you to give you satisfaction and meet your needs in budget whether you want a brand new vehicle or second hand car to get you around.
If you are looking to Travel in Melbourne CBD, or just need a reliable car Rental Service from Melbourne Airport, Rent A Bomb is a perfect choice you can trust!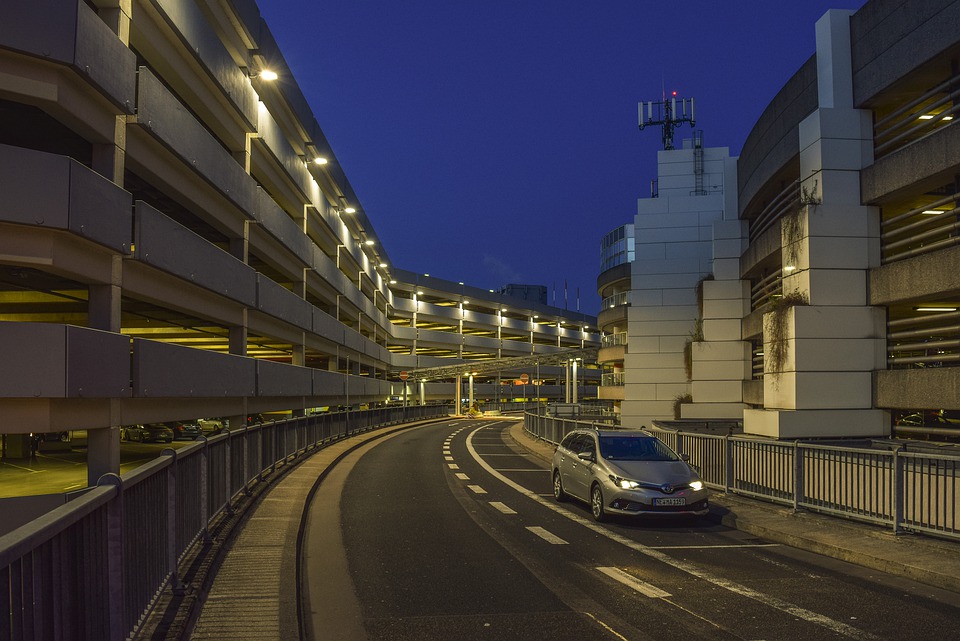 Why choose Rent a Bomb for Car, Van Or Ute Rental Melbourne Airport?
If you're looking for something other than a car, our van hire from Melbourne airport is also cheap and high quality. Need a commercial vehicle for hire to transport your goods from point A to Point B? We've also got you covered for that!  We've been doing this since 1979, so it's safe to say that we know a thing or two about cheap van rental at Melbourne Airport. Always aiming to provide an outstanding car, van or ute rental service at Melbourne airport for our valued customers, we are known for our exceptional attention to detail and reliable vehicles, ensuring that regardless of whether you're a local or a tourist, you always have a safe way to get around.
Choose from our new, used or commercial rental options to suit your budget and space needs. Contact us today to learn more about what would be best for you.
Our Metro rental options include used cars, which are limited to travelling no further than 55-kilometres from Melbourne's city centre.
Our Out of Mero hire cars are newer models, with no limit on how far you can travel within Victoria. Being newer models, power steering and air-conditioning are usually standard, along with other convenient features such as central locking.
If you're a local business needing a short-term delivery vehicle, or a resident needing to move some furniture, our range of Commercial vehicles for hire would serve you well, with everything from vans and utes, to larger trucks (limited to our Hoppers Crossing branch), all available at the cheapest prices.
Rent a vehicle for cheaper from any of our locations in Melbourne, Brisbane, Cairns and the Gold Coast
Striving to deliver complete convenience and efficiency every time, you can rent a car for the short-term or long-term, from locations throughout Melbourne, including:
And more!
With such a wide range of locations available, you can feel confident that no matter where you are staying in Melbourne, you can access our second-hand car, van or ute rentals with ease.
Contact our team today
For cheaper and always affordable hire car in Melbourne Airport and throughout the local area, choose Rent A Bomb. Our knowledgeable and friendly team are more than willing to assist you in finding a hire car that meets your needs, no matter what your requirements are.
Request an online quote or contact us on 03 9335 6777 or 1300 CAR HIRE MELBOURNE AIRPORT (227 447) today!