Hoppers Crossing Car Hire

The #1 choice for affordable short and long-term car hire in Hoppers Crossing, we are the smart choice for car rental in your local area.
190 Old Geelong Road. Hoppers Crossing VIC, 3029
Phone:
03 9748 3888
Email: 
hopperscrossing@rentabomb.com.au
Opening Hours:
Monday – Friday: 9:00am – 5:00pm
Saturday: 9:00am – 1:00pm
Sunday: Closed
Public holidays: Enquire in-store
Rent a Bomb Hoppers Crossing –
Reviewed by
45 Clients
Rated: 4.4 / 5
Perfect for Cheap Car Hire in Hopper Crossing
With flexible dates and even better rates, choose Rent A Bomb for your next car hire in Hoppers Crossing! It doesn't matter what your travel plans are, it can be for a day, a week or a month, Rent A Bomb has your car, van or ute hire and rental needs well and truly covered.
Hoppers Crossing is a popular place to visit in Melbourne, with the Werribee Zoo close by, along with plenty of wonderful parks around the area to explore. If you're visiting the area and are in need of cheaper car rental services, you've come to the right place.
And with Old Geelong Road known for an abundance of warehouse, clearance, and furniture stores, Rent A Bomb could be the perfect partner for your next big shopping outing, since we don't only have passengers cars to rent, but also commercial vehicles.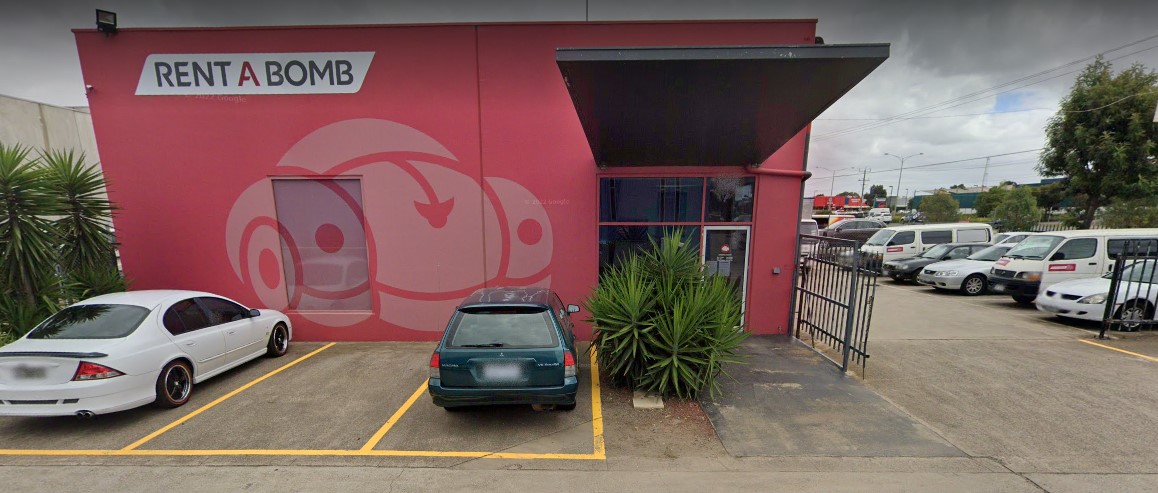 Hoppers Crossing Truck Rental, Ute and Van Hire
Our range of commercial vehicles include truck rental in Hoppers Crossing and more. If you're after van or ute hire, look no further than Rent A Bomb. Don't wait days for your new furniture or appliances to be delivered, get them the same day by renting a truck or ute from us, and taking care of the delivery yourself!
Since 1979 we've been serving happy customers across Victoria, and further afield; you can trust our friendly team to tailor a cheaper solution that best meets your needs and budget requirements. From Metro or Out of Metro car rental choices through, there's an option for everyone, guaranteed!
All of our vehicles are meticulously serviced and maintained, to ensure your travels around Melbourne or Victoria are never interrupted or delayed. But if anything does go wrong, you can rely on our 24-hour roadside assistance to sort you out in no time.
Our car, van or ute rentals cater to every need, from local residents needing a short-term rental, to holiday-makers and business people wanting the freedom to control their own movement in and around Melbourne. For families, we have a selection of station wagons and people movers that comfortably accommodate five or more people. For younger passengers, ask the branch about the availability of a baby seat to be included with your car rental.
Open 7 days a week for your ultimate convenience, our professional staff will even be able to help you out with your travel plans and directions, finding ways to get you to your selected destinations in no time. With convenient locations throughout Victoria, hire a car outside of Hoppers Crossing. You will also find us in other areas around Melbourne, including:
And more!
Whether it's new or used car rental or commercial vehicle hire – we have you covered
If you're looking for an cheaper and reliable car, van or ute choose Rent A Bomb for complete peace of mind. Send us an enquiry online or contact us on 03 9748 3888 or 1300 CAR HIRE (227 447) today! We guarantee that, at Rent A Bomb, you will find the perfect vehicle for you.