Car Hire Blackburn
Available for short and long-term car hire in Blackburn, we are the most cost-effective way to rent a car in Melbourne's eastern suburbs.
190 Whitehorse Road. Blackburn VIC, 3130
Phone: 03 9894 3999
Email: blackburn@rentabomb.com.au
Opening Hours:
Monday – Friday: 9:00am – 5:00pm
Saturday: 9:00am – 1:00pm
Sunday: Closed
Public holidays: Enquire in-store
Rent a Bomb Blackburn – Reviewed by 69 Clients Rated: 3.7 / 5
Number One for Cheap Car Hire Services in Blackburn
Looking for cheap care hire in Blackburn or surrounding eastern suburbs in Melbourne? Try Blackburn's Rent A Bomb!
We offer budget car rental at the best prices, without ever cheapening on quality. The comfort and safety of our customers is always our number one priority, which is why each and every one of our vehicles is regularly maintained to ensure maximum performance. With a wide range of vehicles to choose from, no matter what your needs are we guarantee that we'll find the right car for you! From short-term rentals, through to long-term rentals, you decide how long you need the vehicle.
Now at an even better location in Blackburn, just east of Box Hill, Rent A Bomb delivers exceptionally reliable car rental services right across Victoria. We're open seven days a week, including public holidays, making it even easier for you to rent a vehicle at short notice and on a budget.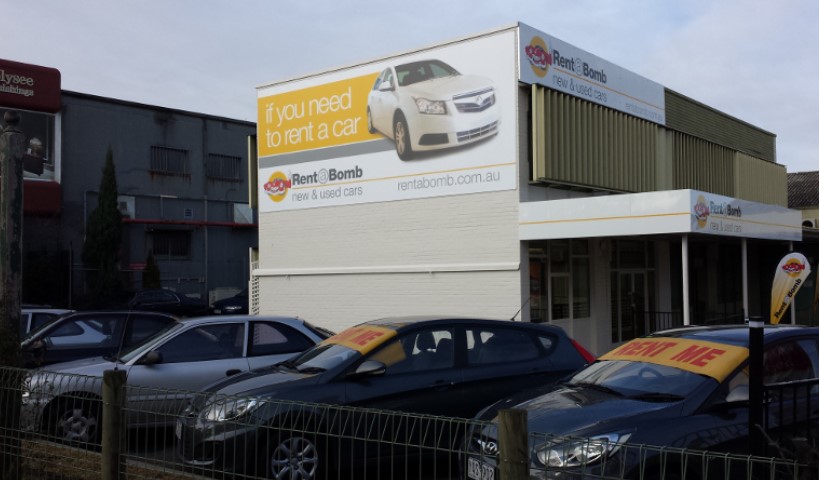 From commercial van hire to cheap ute rentals, we've got the lot
Whether you're looking for a cheaper, quick get-around car for work purposes or a comfortable option for holiday sightseeing, you can rely on our expert team to offer a solution that best meets your budget and specific requirements. For van hire in Blackburn, we've got you covered. So too if you need to rent a station wagon, ute or people mover. Ensure comfortable and space, while getting an affordable vehicle.
Not too sure which one you should go for? Just request a fast and easy quote online! Our Metro Traveller car rentals are ideally suited for visitors and residents who just need something to get them around the Melbourne CBD. But for those who need to travel further within Victoria, our Out of Metro Traveller hire cars are not only newer but also come without a limited area of use, aside from staying within Victoria. Victoria might not be a large State, but there is still a lot to see and do outside of Melbourne.
We even have a range of cheaper Commercial vehicles for hire that are perfect for businesses with a short-term need for a delivery vehicle, or even for anyone needing to move a few large items from one local address to another.
Since 1979 we have been serving contented customers all across Australia, you know we'll go above and beyond to ensure your complete satisfaction. When you choose Rent A Bomb, there's something for everyone!
Outside of Blackburn you'll find us throughout Melbourne, including the following locations:
And much more!
Rent a car in Blackburn today – at the best prices!
Whether you're after a new or used car, van or ute rental in Blackburn, there's only one name to remember – Rent A Bomb. To book, simply enquire online or give us a call on 03 9894 3999 or 1300 227 447 today! A friendly member of our team will have all your needs covered in no time!