Cheap and Convenient Car Hire in South Melbourne
Choose Rent A Bomb for reliable and cheap car hire in South Melbourne that will help get you from point A to B with no fuss. Whether you're exploring Melbourne – or greater Victoria – our vehicles are affordable and available whenever you want.
When you need to rent a car but don't want to wreck your budget, this option is for you. Our reliable second-hand options ensure that you can travel anywhere in Melbourne, as long as it is within a 50-kilometres radius of the city centre. Perfect for the money-conscious traveller, or someone who needs a replacement car for a few days. And if you do need to suddenly travel further, contact us to make arrange this, for a small additional fee.
If you want to enjoy newer model cars, with the latest technology and features, our newer car rental will provide you with just that. Travel anywhere in the state in one of our reliable, regularly serviced options, that are no less affordable than our Metro vehicles. We can help you get to where you need to be.
Since 1979 we have been providing local residents and tourists with car rentals that never fail to please. Choose from our selection of new, used, and commercial vehicles from our South Melbourne location. Whether you need a car for a day, a week or a month, you can depend on us for cheap car hire. With great affordable prices, you won't have to worry about straining your budget – travel for less!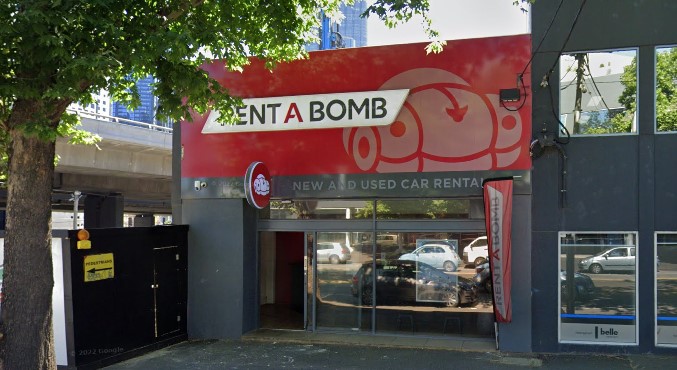 Low Cost Van & Ute Hire
We cater to all types of customers with our range of affordable van rental and ute hire solutions. If you need to get your products from one side of the city to the other on a budget, making customer deliveries, or moving some large items, our commercial hire is your best solution. With cheap and reliable vans and utes, and conveniently located in South Melbourne for easy pick up, seven days a week, including public holidays.
Where else can you find second-hand car rentals?
We've got car rental branches located throughout Melbourne, Brisbane and Cairns:
And more!
Contact us today, and one of our friendly staff members will gladly assist you in deciding which car, van or ute hire option is best suited for your needs, and your pocket. And if you're new to the area, they'll even offer up some advice on places to visit, and things to do around Melbourne – whether you're here for two days, or a week.
Choose your rental car today
If you're looking to book a cheaper car, van or ute there's no other name to trust than Rent A Bomb. Why wait? Enquire online or call us on 03 9696 7555 or 1300 CAR HIRE (227 447) today!